About three weeks before Christmas, the streets of Daegu started becoming decorated with lights, green and red decorations, and bad English xmas sayings.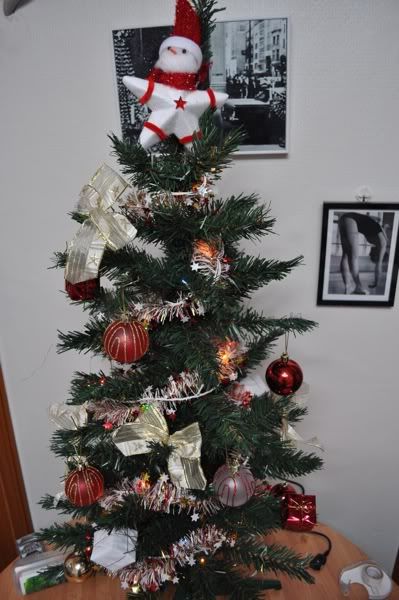 The first Christmas tree I've ever bought for my own apartment.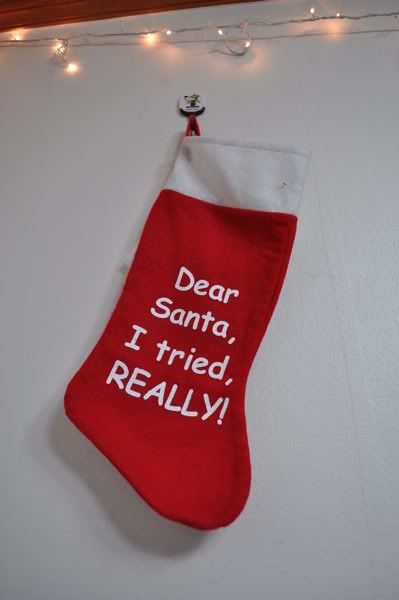 All of the stockings I found at Home Plus had sayings.
I settled on the best one...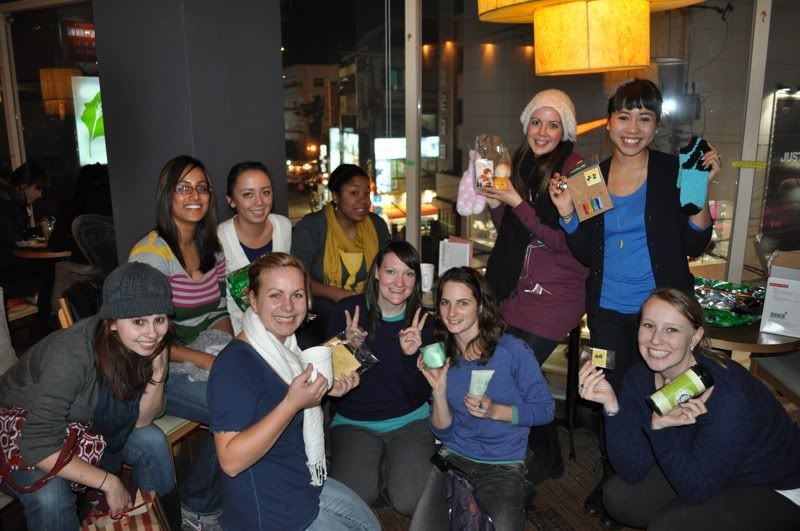 The girls and our Secret Santa gifts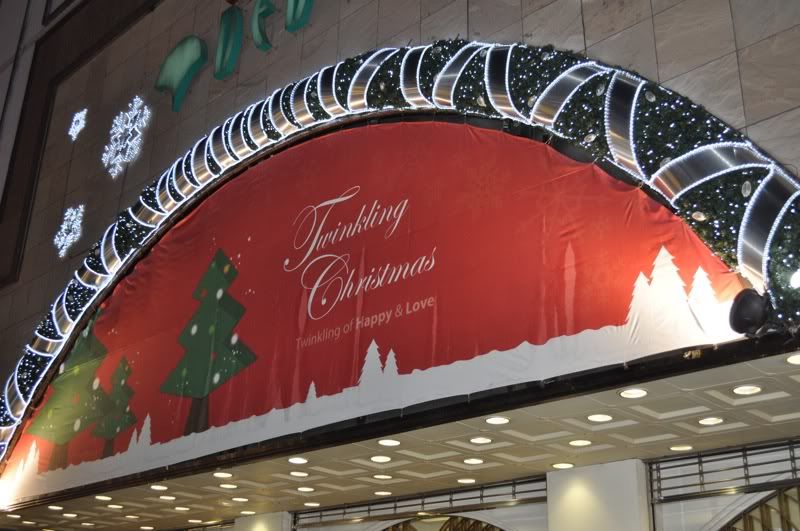 "Twinkling Christmas. Twinkling of happy & love."
The front of Debec, one of the biggest department stores in Daegu.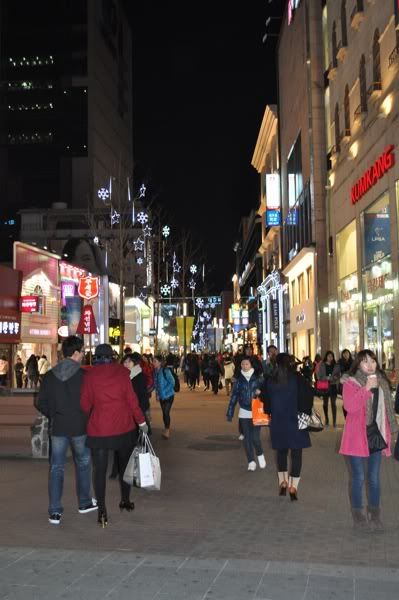 Christmas lights in downtown Daegu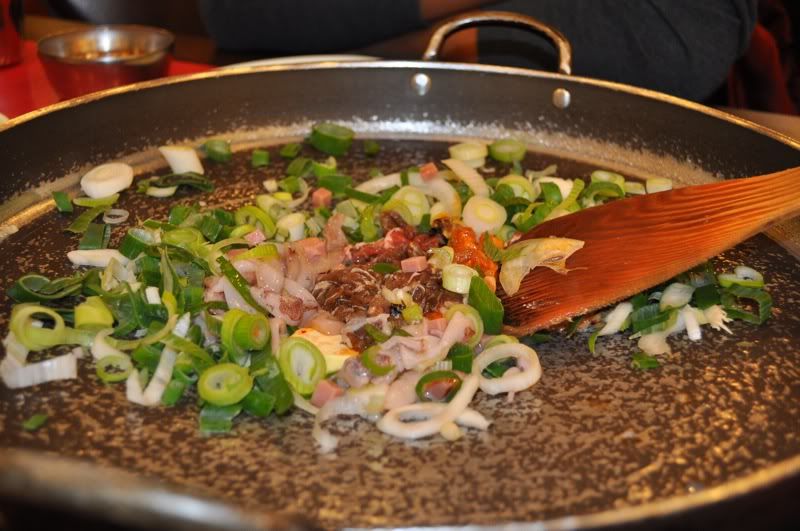 Fried rice!
I got to Skype into my families annual prime rib feast before the holiday weekend. It made me a little sad I couldn't be there with all of my cousins and family, but it was great to see everyone (if only for a few minutes). It was also great seeing my great aunts/uncles reactions to Skype... It went something along the lines of, what is this technology, who is on the computer, what!?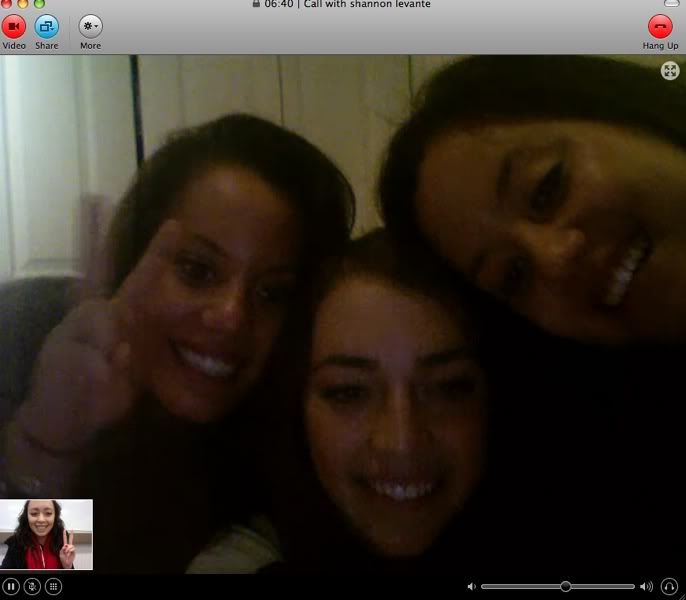 The weekend of actual Christmas, Shaun invited Shelley and I to join his friends at a cabin near Namwon. His girl friends had planned the entire trip down to the incredible, enormous meals. We had secret santas, which made Christmas feel a little more real. The girls also made everyone cute stockings with our names on them and little treats in them, Since we weren't able to spend Christmas with our real families, it was nice to spend the holiday with such great company!! Everyone in the group has been friends for awhile so it was great to feel so welcomed. It made being away from my family a lot easier!